Gifts for your wedding guests
Giving gifts to your guests on your wedding day is a tradition. Originally, it was the sugared almonds that the bride and groom offered to their loved ones. This candy is still popular today on special occasions. However, today's couples often replace sugared almonds with other original ideas. So, if you are looking for the perfect gift and you are in need of inspiration, we have collected some ideas that will certainly please your guests.
---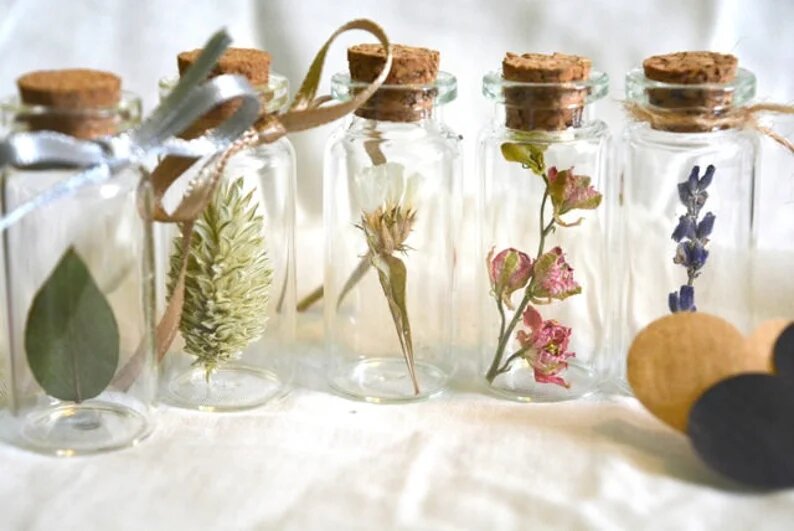 On etsy.com a multitude of designers offer customizable gifts such as candles, chocolates, tea jars, engraved pens, soap bubbles, dried flowers, etc.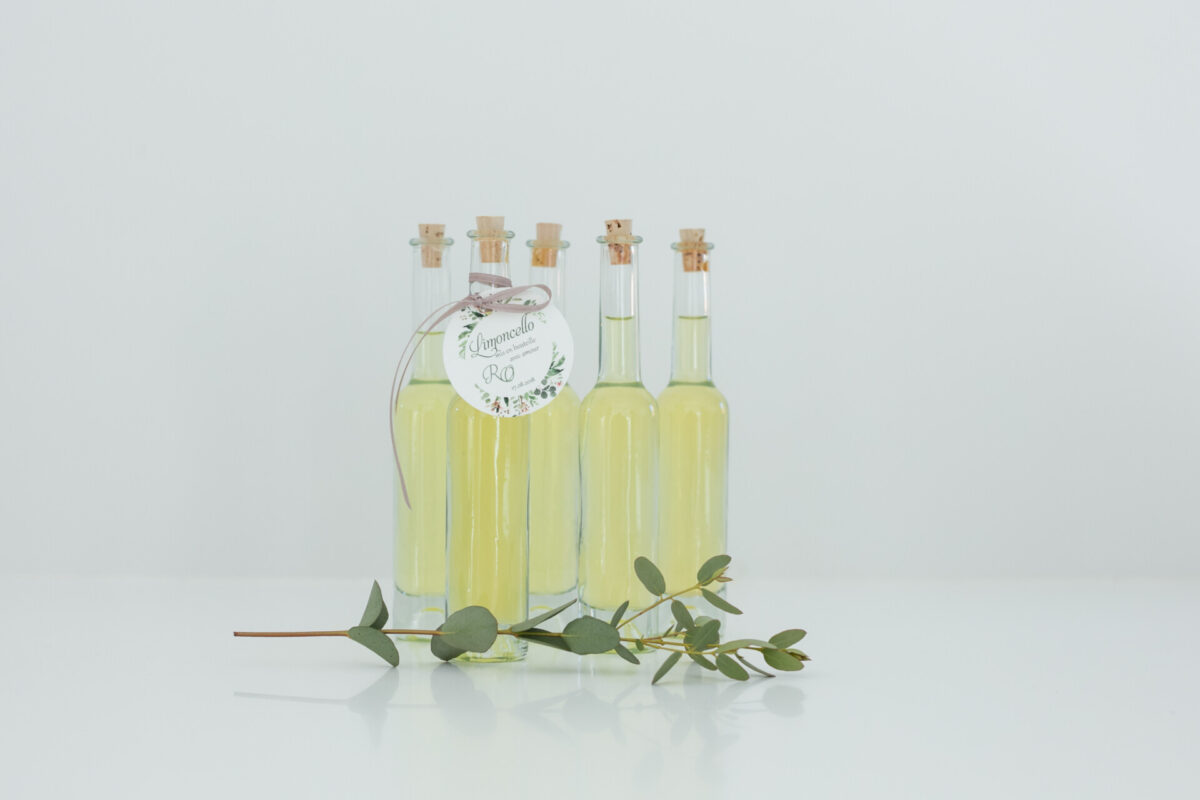 Faire-part à part offers candy boxes, mini bottles of limoncello, honey jars, personalized succulents, custom-made tote bags for witnesses or bridesmaids, etc.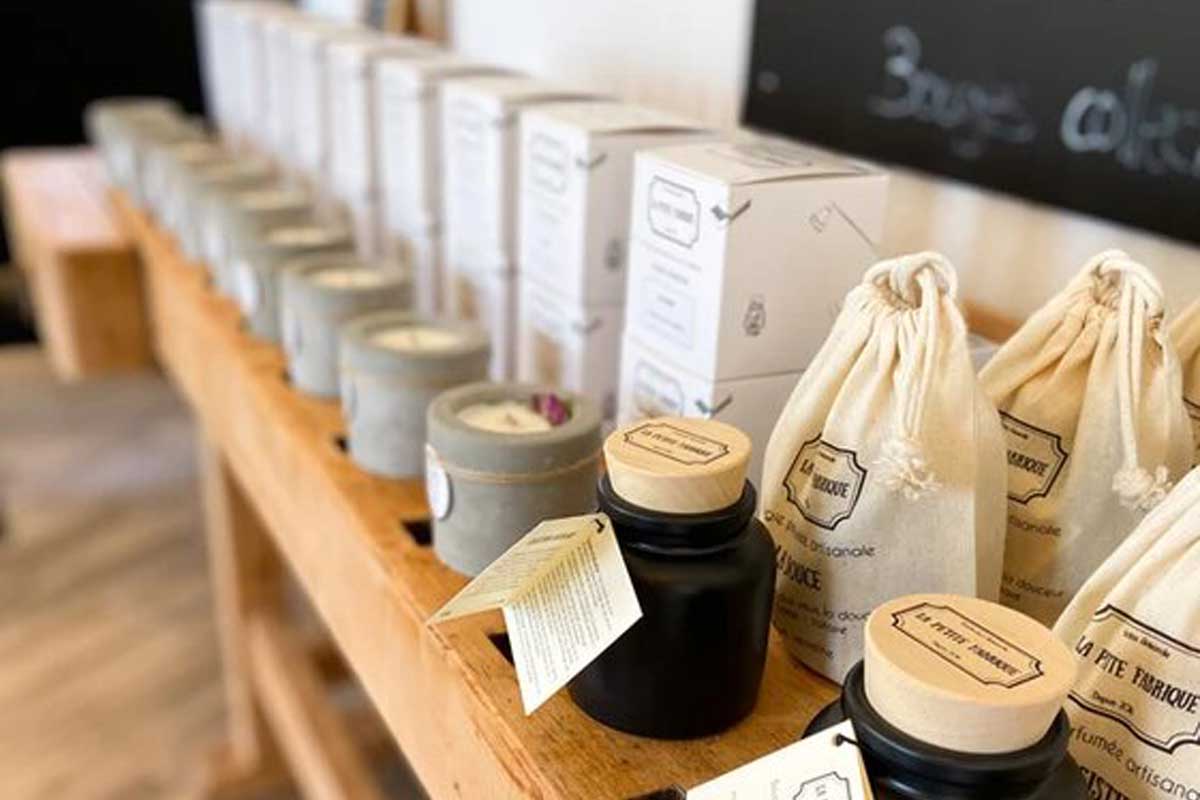 La petite fabrique is a store where the products are 100% natural and handcrafted. It is possible to personalize or make your own candles and soaps.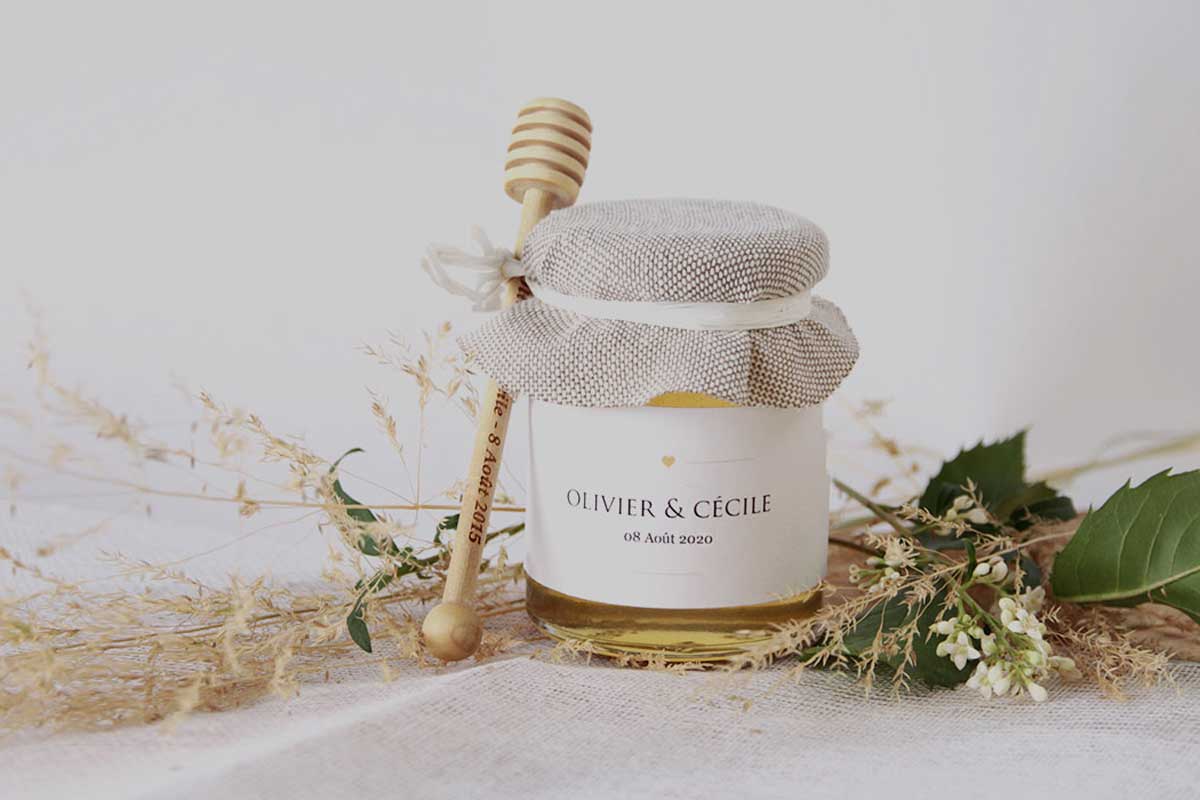 Mon petit pot de miel allows you to personalize your honey. You can choose your variety, the size of the jar and create a label using their decorations or by uploading your creation.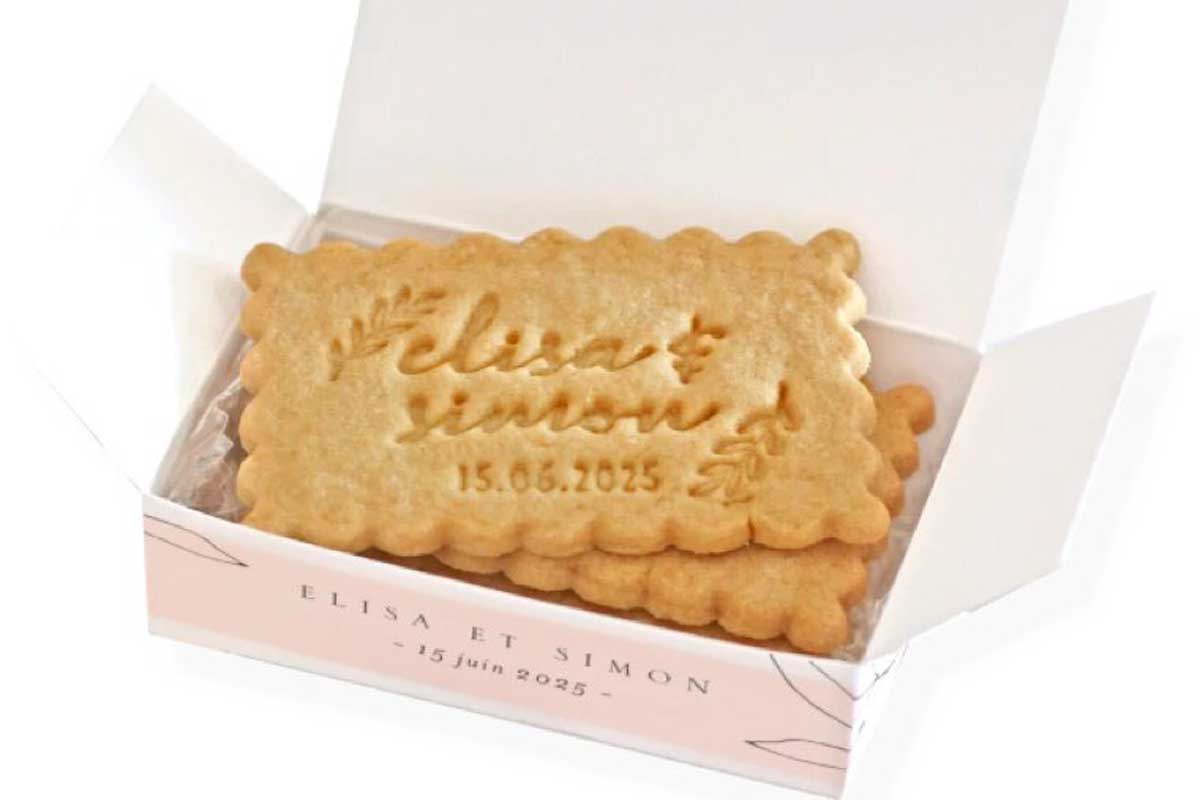 Shanty Biscuits allows you to personalize butter cookies with your two names, a message, a logo ... Dare to be fun and create an event that looks like you right down to the guest gifts!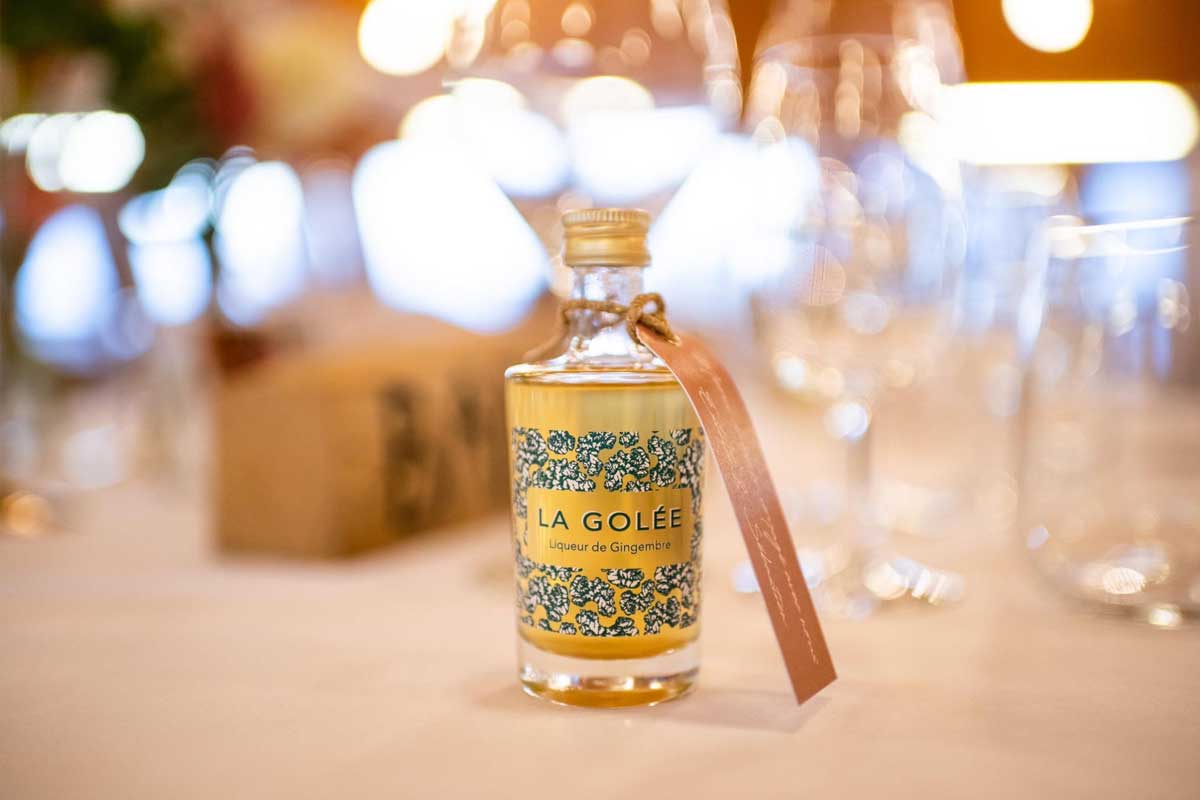 La Golée is an artisanal ginger liqueur made in Fribourg. Its producers offer a format of small containers to offer to your wedding guests with a personalised label … a local and super original gift!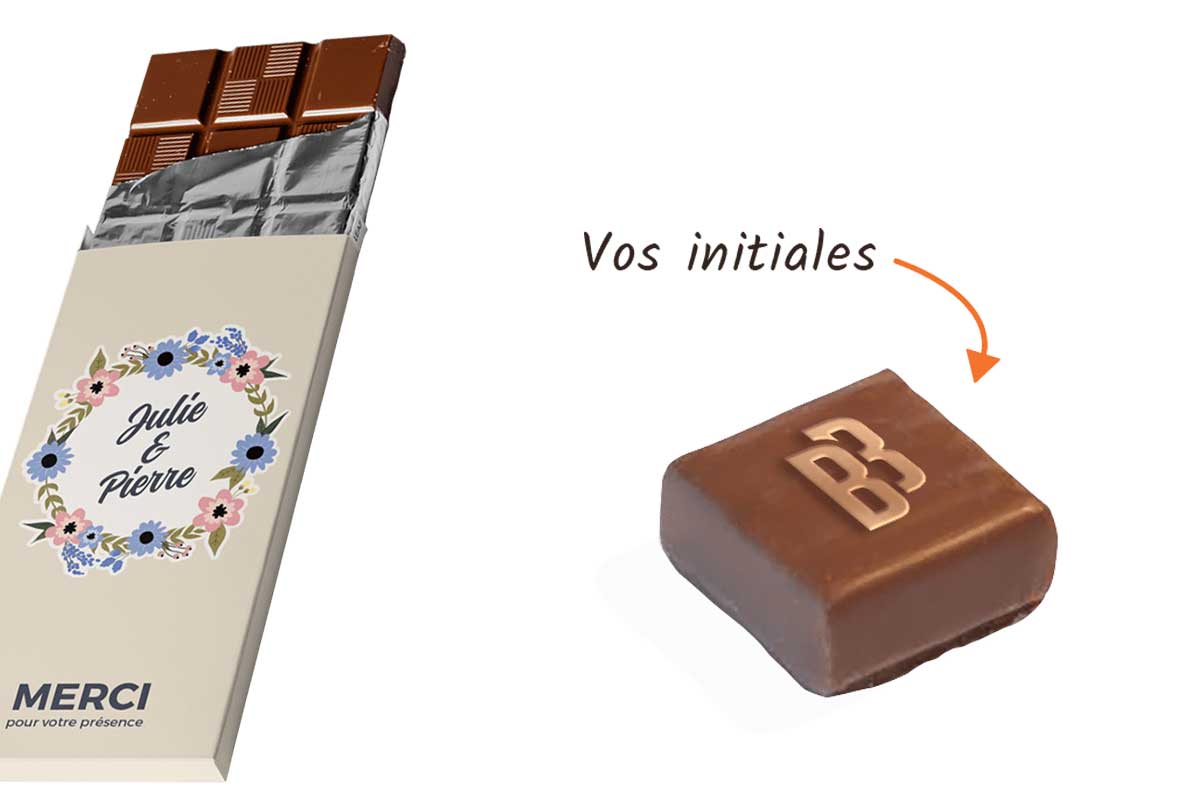 La Bonbonnière's master chocolatiers offer you the possibility to create your own personalized chocolates in the tradition of Swiss chocolate factories (custom-made with your initials, etc.)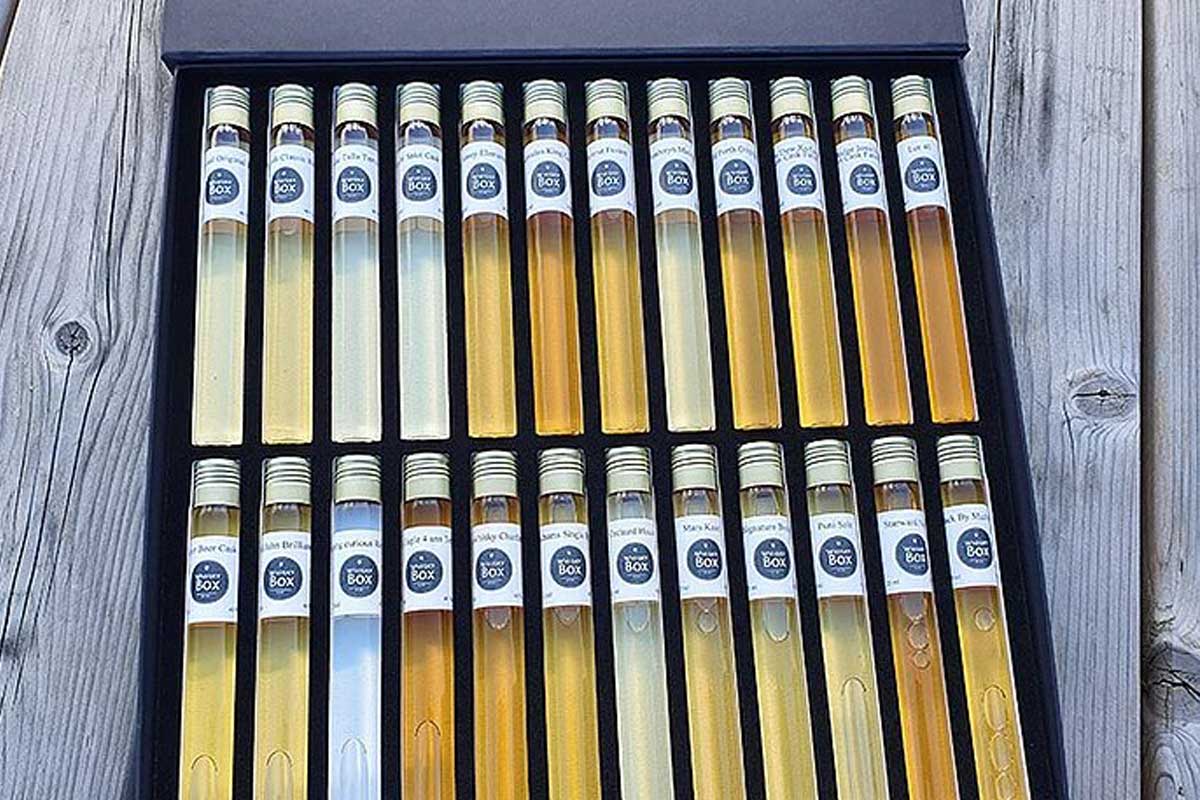 A Mon Petit Whisky tasting flask for your whisky-loving friends or guests can be an original idea. Indeed, the company offers a selection of different whiskies from around the world.
Smartbeer craft beer with a personalized label always makes an impact! You choose the type of beer, its recipe and personalize its label.
Cheerz prints your photos and allows you to personalize cards, magnets, photo albums, frames, books, polaroid prints and many other things.  
---
The list could go on and on: personalized badge, homemade syrup, mini bottle of champagne, small vial of perfume, ... Let your imagination run wild! Also, if your schedule allows it and you have time left in the organization of your wedding, we share with you some ideas of original gifts to make yourself.
---
Homemade Gift Ideas | DIY 

---
Succulents or small Olive tree with pot and personalized label
Box or bag of cookies, tea, spices, seeds to plant, flavored salts, lavender, ...
Vials with a good olive oil, essential oil or rum
Glass water bottles with the insignia " Living on love and fresh water"
Handkerchief sets "For tears of joy"
Hangover kit for the next day
Small jars of homemade jam with a personalized label
In jars, ingredients to make homemade cookies or granola 
Small spoon for homemade hot chocolate
Mini bottles of wine, rosé, champagne with a personalized label
Washable fabric masks
Home made gourmet baskets
Several small attentions in a surprise box
---